Vistit the Crew Skill Trade Vendor on the fleet in the Strongholds & Crew Skills section (example below is Serdarn on Carrick Station, Republic Side).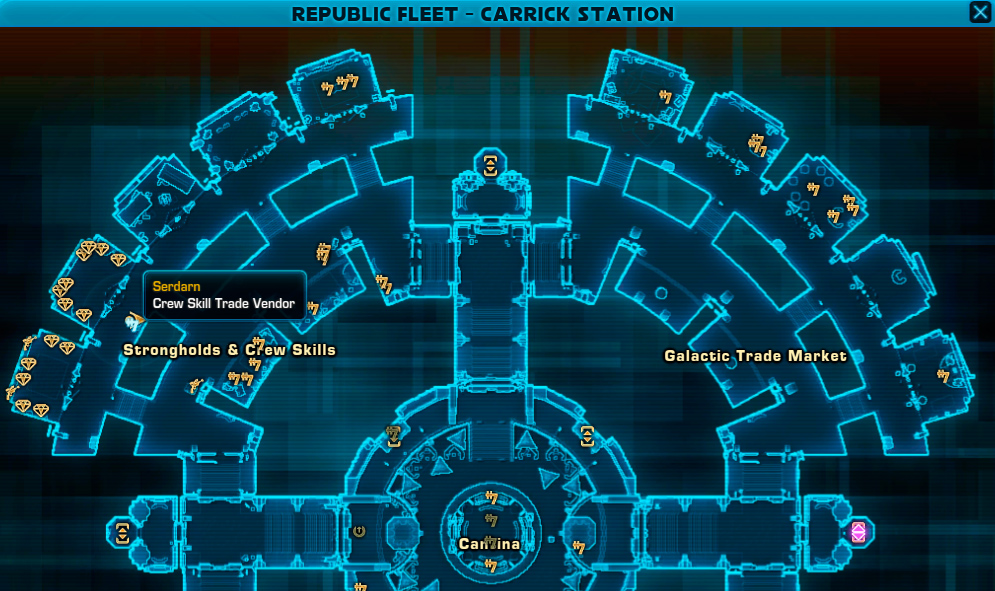 Look for the cheapest crafting mats (12 credits) and buy as many stacks as you like. In this example, I bought stacks of 100 (+/-). Try to find out for yourself if smaller stacks can be sold more easily on your server, i.e. 50 or 25.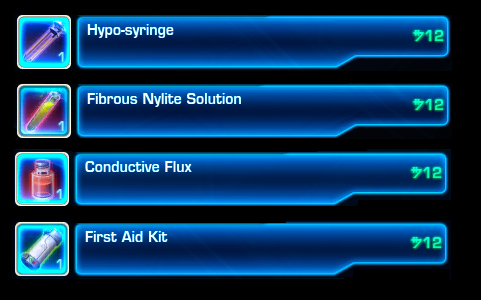 Now check the GTN for how many credits these mats are sold and try to beat the lowest price slightly.

Once you put on your stacks, simply wait for them to be sold. You will be surprised, how fast this is going to happen, I promise. If you check and sell these mats continuously on the GTN, I found this method one of the easiest to make fast credits in SWTOR.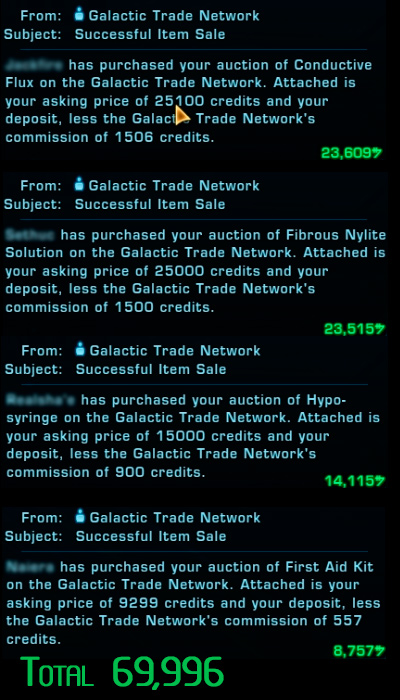 In this particular example, I made round about 70.000 credits by just doing what I described above. Try it for yourself and let me know what you think 😉