You can spare some left over cartel coins? Great! That's one easy way to make a huge amount of SWTOR credits. The only hitch, it's kind of you real life money you trade in for credits 😀 If you can live with that, continue reading!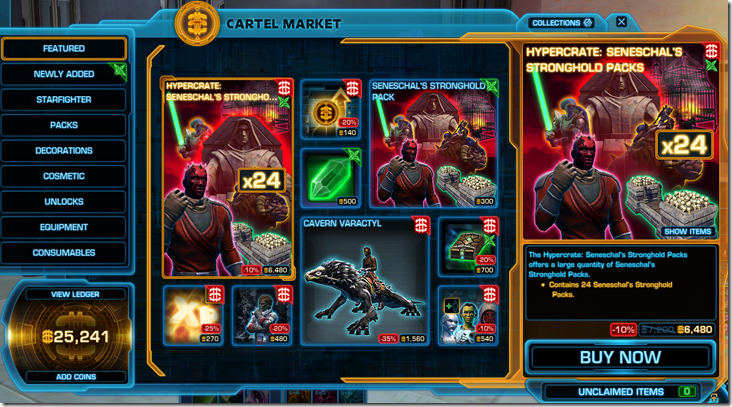 Best selling items are the packs, especially when they contain highly demanted super rare crystals, armor sets, mounts or emotes. Either you buy the packs for yourself until you have enough items and sell all of them you can spare or you can sell the whole pack. Prices depend on the server you're playing on and of course the demand of the item. One strategy you may follow could be, to buy more packs than you need and sell them later when they are no more available. This could raise their price ultimatively!
Another strategy is to buy consumables you can only get in the Cartel Market like: Warzone, Flashpoint and Operation Passes or Character Server Slots and of course Character, Legacy and Guild Renames. They sell usually for a lot of credits on the GTN.
For instance, selling hypercrates on the GTN like in this video: